Before you get started, read this!
Take a second to

read the short list

of tips before starting the loan application!  Trust us, it'll save you a LOT of time!
Five Quick Tips Before Applying (this will
easily

save you 10 minutes!):
1

DON'T Get Slowed Down By Questions You Don't Have The Answers To Yet!

When you go to complete our online application, it's going to ask you questions about the home you're looking to purchase. Things like the property address, type of loan, actual down payment, purchase price, etc. For now, just answer the questions with estimates (for property address: "1234 TBD Street" would be perfect!). Just get us the basics to get started, we can fill in the blanks later on!

2

DO Complete A Full Two Year Work History!

It's important that we have a full two year work history for you. If you're not certain on the addresses or phone numbers, don't worry. We can go through and update it later. For now, we just need to know (1) Where you worked, (2) When you worked there and (3) What you did while working there!

3

DON'T Worry About Including Your Account Numbers

Please don't get caught up in the details of entering account numbers for your bank accounts. We just need to know what banks you bank with and what the balances (roughly) in those accounts are. We'll complete the other details later on in the process.

4

DO Complete A Full Two Year Address History!

It's important that we have a full two year history of where you've lived. If you're just shy of 2 years at your current home, please add the home prior as well.

5

DON'T Worry About Listing Off Your Monthly Expenses!

Since a part of the application process is pulling credit, don't worry about listing the details of your monthly expenses on the loan application. The only exception to this would be things like child support or alimony. Everything else is handled with the rest of the application process. No need to spend a lot of time on this part of the application.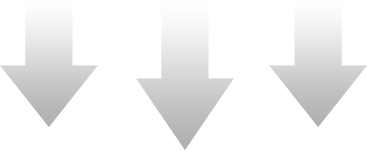 Now,
you're ready

!  Click "Get Started Now" to get started!
Frequently Asked Questions:
Will a credit inquiry negatively impact my FICO score?

You're entitled to a 45 day period to "Shop Around" for a mortgage. Therefore, our inquiry should not negatively impact your credit score. Because this is an extremely popular question, the CFPB has provided guidance on the topic. Below is a screenshot from their FAQ area on credit (found by searching "mortgage credit inquiries" on the CFPB's website at www.consumerfinance.gov.
Is this online application a secure connection where I can confidently share my personal information?

Your privacy is our priority. Our online application is an extremely secure website that we've designed to make the process as easy and secure as possible. Below is a screenshot of what you should see in your URL when you click through to the application.
Am I able to save my progress in the application and come back to it later on?

Absolutely. If you get stuck on a question or you need to leave and come back later, you can always save the application and then re-access it later on. Below is a screenshot of what you'll see at the bottom of each page of our online application.
How long does this loan application take to complete?

We've found that if you follow the tips listed above, our online application takes right around 10 minutes to complete -- depending on how extensive your employment/living history is.
What happens after I complete this online application?

A member from our team will contact you to schedule a follow-up phone call to discuss the details of your loan application. In that call, we'll talk through your goals and help you find the most suitable financing solution! Once completing the application, you'll get a summary email of exactly what to expect!
I just want a rate quote, why do I need to complete a loan application?

This is a great question. Any time a financial institution quotes an interest rate without collecting information from you about your financial situation, they're wasting your time. Most people find it hard to believe but there are over 27 different factors that go into a custom (and accurate) rate quote. These include, but are not limited to FICO Score, employment type, property type, purpose of loan, etc. With this online application, we can be accurate and give you the answers you're looking for with the accuracy you deserve!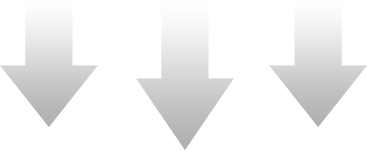 Okay, that answers my question!  
I'm ready

to get started!
Note: Many of our reviews below were a result of a competition that gave each reviewer an opportunity to win a prize in exchange for participating in the competition and providing a review.
"I like the fact that the team would send us updates every week which meant I could see what was being completed as the application progressed."

Jon and Carrie

Courtesy of: Trulia Recommendations
"Tyler and his team are amazing. Tyler has been assisting me with mortgage and mortgage related questions for years now. He's always been easily accessible, and very helpful!  Tyler helped my wife and I buy our second home, and what a difference from our first home (We used a big bank the first time) He answered all of our questions and I felt really comfortable with our situation. I cannot recommend Tyler enough, he really cares about his customers, he really cares about people and making sure their best informed to make decisions that work for them."

Sam and Sarah

Courtesy of: Facebook Reviews
"I interviewed several mortgage lenders prior to buying my first house. My realtor told me to contact The Tyler Osby Team, so I reached out. Tyler emailed me back the same day and helped me get through the application process (the tutorial video is excellent). He is friendly, professional and knowledgeable, but above all else, he is trustworthy. The whole mortgage process was a breeze from start to close. I wouldn't dream of going anywhere else for my mortgage needs."

Camera Shy

Courtesy of: Zillow Reviews
"After working with Tyler, it's easy to see why he has been successful. Yes, he is good at his job, but even more valuable is that he's a person of extremely high character and integrity who takes his business very personally. I recommend him every opportunity I get. You really can't go wrong."

Jon and Melanie

Courtesy of: LinkedIn
"My husband and I have used the Tyler Osby Team twice...once to do a refi and once to do a purchase. They are so easy to work with and help you with every step in the process. We got weekly updates on our mortgage in process and were always available in between when we had any questions. I would work with them again without hesitation!"

Karen and Steve

Courtesy of: Google Reviews
"My husband and I worked with The Tyler Osby Team in purchasing our first home. Tyler and his team helped us through the entire process and made it a very simple, quick, and easy process. They are a very knowledgeable, trustworthy and honest company to work with and were always available to answer any questions we had in a prompt manner. We highly recommend their service for your mortgage needs!"

Jon and Katie

Courtesy of: Facebook Reviews
Ready to accomplish your goals?
A Reminder of What to Expect From The Tyler Osby Team
1

Apply Online

Take about 10 minutes to complete our online application (by pressing one of the "Apply" buttons on this page) and we'll have all of the pertinent information you'll need!

2

No Obligation Consultation

Once we receive your loan application, we'll schedule a one-on-one phone consultation to discuss the loan options you qualify for!

3

Free Pre-Qualification Letter

We'll crunch the numbers, and if they add up we'll get you our free pre-qualification letter.
Now, are you ready for your free home loan report, credit report and consultation about your new loan?
Don't forget, you get all of this with your pre-approval!
1

Home Loan Report!

Get a custom home loan report, designed specifically for you!

2

Get a Copy of Your FICO Score!

As a part of your pre-qualification, we'll get you your FICO score (not a full report, as we're unable to provide it) for you.
Are you ready for your
free

consultation?
Still not convinced?  Here's some more feedback from past clients!
Note: Many of our reviews below were a result of a competition that gave each reviewer an opportunity to win a prize in exchange for participating in the competition and providing a review.
"We greatly appreciate all the professionalism and expertise that we experienced working with Tyler and his wonderful team.  We were purchasing a condo in Ames for our daughter who is attending ISU this year.  We live all the way out in California, but Tyler and his team kept us informed and worked with us to figure out the technology so that we could get papers signed!  It was a great to know that, even though we were far away, we had Tyler and his team back in Iowa making sure that everything went smoothly!  Thanks Tyler!"

Bill and Tracey

Courtesy of: Angie's List
"The level of customer service by the Tyler Osby Team is far superior to anyone to any I have encountered. The team is knowledgeable, professional, and set to continue serving clients for decades to come. Definitively call Tyler for your mortgage needs! I would rate them a 6 out of 5 stars!"

Sarah

Courtesy of: Trulia
"We used The Tyler Osby Team for our first home purchase. As first time home buyers we needed someone to help guide us through the process.  Tyler and his team not only helped us understand  the process; they made it a very smooth process with no hiccups along the way. When we made an offer on our home the sellers countered to move our closing date up; this meant that Tyler and his team had to close on our house in less than 30 days. Tyler and his team met the deadline no problem! We closed on time and were able to get into our home as scheduled.  We received weekly updates from Tyler and his team on where we were at in the process. Tyler and his team were wonderful to work with and would recommend them to family, friends, and others alike. We will defintely use The Tyler Osby Team in the future!"

Nick and Andrea

Courtesy of: Angie's List
"Every interaction with Tyler and his team has been educational and financially helpful. I've purchased my first home with the assistance of the Tyler Osby team and have refinanced more than once since then. Anytime I have a question about my mortgage, I know I can reach out to anyone on the team and will have a helpful response in no time."

Amy

Courtesy of: LinkedIn
"I cannot say enough great things about Tyler and his staff. They are knowledgeable, accessible, punctual, and detail oriented. They researched our options for financing our new home, and then clearly explained each one. Once we chose the best route, they jumped into action. Tyler emailed a weekly checklist to us, to his staff, and to our realtor so that everyone was on the same page until the day that we closed and got the keys to our new home. Working with them eliminated stress. Customer service is so important to me, and that is why I highly recommend going to Tyler for your mortgage needs. You won't be disappointed!"

Shannon

Courtesy of: LinkedIn
"Tyler and his team made our refinance experience smooth and efficient. He went out of his way to keep us informed and helped us understand our options by asking questions and then offering an opinion on the direction that we should go."

Kyle and Ginnie

Courtesy of: Zillow
"My wife and I worked with Tyler and his team to refinance our first home. It was a great experience. They were quick to respond to our questions, no matter what time of day or day of the week. I would recommended Tyler to anyone and I have! He even told me it would make more sense financially to stay with our current lender for our new house. He puts his clients' best interest first even though he might not get their business, this time."

Tom and Melissa

Courtesy of: Trulia
Individual Licensing Information
Tyler Eugene Osby
Branch Manager
NMLS #8668
2400 86 th Street, Suite 29
Urbandale, IA 50322
(515) 257-6729
Email: tylero@fairwaymc.com
Complaints may be directed to: (877) 699-0353 or Email us: customerservice@fairwaymc.com.
Company Licensing Information
Fairway Independent Mortgage Corporation
NMLS Entity ID #2289
4801 North Biltmore Lane
Madison, WI 53718
(866) 912-4800
Complaints may be directed to (877) 699-0353 or customerservice@fairwaymc.com